Community Garden wins funding under Voice4Change
Grant gives $20,000 for courtyard renovation
Two student factions at Wright Tech went head-to-head in a battle royale for $20,000.
And it was the community garden idea that came up victorious on Friday, April 8, 2022.
Students had submitted two separate proposals to Voice4Change, an initiative by the Connecticut State Department of Education to promote student engagement. Students were challenged to propose how they could enhance Wright Tech with a $20,000 grant.
The winning proposal called for the expansion of a partnership with the Fairgate Community Garden and to construct a garden in the courtyard on the Wright Tech campus. The students, Mary Alson and Angela Rodrigues-Donis, are part of the Hospitality, Tourism, and Guest Services trade. They proposed using the ingredients for healthy smoothies and specialty drinks. In their proposal, they wrote: "When you drink something healthy, you know you are giving your body good ammunition to be stronger, healthier and smarter. Healthy smoothies can improve your mood, lift your spirit, take your cravings away from sugar and caffeine and support better digestion… among many other benefits. We would like to be able to grow fresh ingredients on the school grounds, serve them to students of our community, share samples and recipe cards, invite them to learn with us… and also extend our experiences and learning in our local community." Below are pictured students from Hospitality working at the Fairgate garden this past Fall.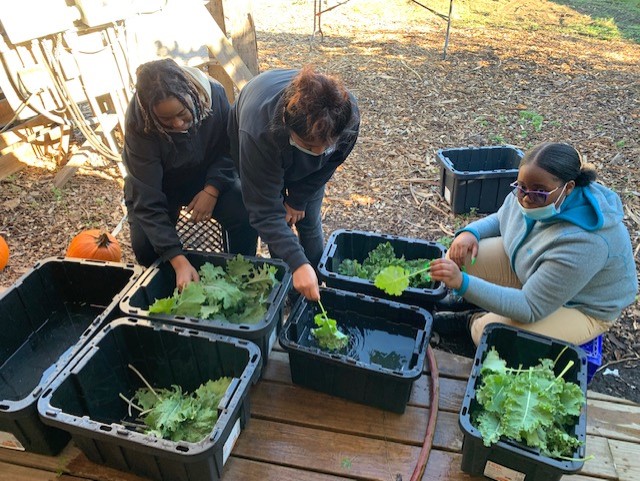 The second proposal in the running involved a collaborative with UConn's Puppetry Department and the creation or enhancement of events that showcase puppetry and bring the community together.