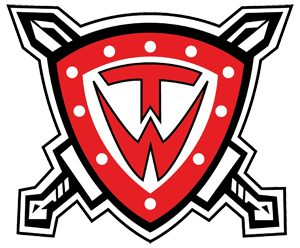 J.M. Wright Technical High School is located in Stamford, Connecticut. We have students from eight towns and enroll grades 9-12. We offer ten career technical education programs in addition to our academic courses.
WRIGHT TECH WORKS!
Watch students build an addition in Wilton
Carpentry Instructors Phil Bodey and Tim Larson lead students in building a new addition. Watch the VIDEO  to discover the process for hiring Wright Tech for your next home project, and value of a technical high school experience to students
WRIGHT TECH ROCKS!
Take a unique musical tour with our students and staff
Lip Dub 2020 - Before The Shutdown
In the weeks prior to the 2020 pandemic shutdown, the nearly 500 students and faculty at J.M. Wright Technical High School filmed a musical romp through the school, lip syncing old and current tunes. Watch the VIDEO, sing along, and feel the Warrior Spirit!
QUICKLINKS
Quick access to those pages most frequently visited by families and students.
NEWS & ANNOUNCEMENTS
The J.M. Wright Technical High School Parent Faculty Organization (PFO) holds monthly meetings via Zoom and in-person. Please visit the PFO website for updates on the current activities, fundraisers, and upcoming meetings. [...]
The Wright Tech student-run restaurant, Bridge Street Cafe, is now open for pick-up only. Visit: Bridge Street Cafe Menu  for information on the daily specials and how to order by text, email, or phone. [...]
Here is the hybrid school schedule for Wright Tech, which is updated in real time. Please review dates for virtual and in-person learning carefully for your planning.
CALENDAR