It's important to give students a chance to interact outside of the classroom and extracurricular activities are a great way to do that. J.M. Wright Technical High School has a range of options.
Check back for updates about activities and clubs at J.M. Wright!
After School Program
NEW- Extended Day Program!

The Wright Tech Extended Day Program offers after school academic support as well as enrichment opportunities.

The Extended Day Program will run from 2:30pm until 4:00pm most Mondays, Tuesdays, Wednesdays, and Thursdays. The program will not run on holidays, early dismissals, or snow days.

Students can sign up for:
Academic Support / Study Skills
Pre-Algebra / Algebra 1 Math Help
Studio Art Program
Fitness and Wellness Program
Anime Club
Puzzles / Games
Book Club
Creative Writing Club
Human Rights Club (Spring 2022)
Mentorship Program (Spring 2022)
Crochet Club (coming soon)
The program is FREE to students.
We require a 
consent form
 for parents to review with their student(s) and sign electronically.
Signups will open two weeks at a time on Thursdays for the following two weeks.

To attend, a student must be signed up via the Google Form and have a consent form on file.

Spaces are limited – first come first served.
Students need to check their emails for confirmation of their selections.
Students will be notified if their selection is already full.

A light snack will be provided, and CT Transit bus passes are available on an as needed basis for participating students .

The Wright Tech Extended Day Program staff looks forward to supporting your student. This is a great way for students to connect with teachers beyond the school day.
Skills USA

Come use your club time to practice and prepare for the SkillsUSA competition. Interested in competing in Skills for the first time? Check out www.skillsusa.org/ct.
SkillsUSA is a dynamic student club that enables students to compete in their given trade areas against students from other vocational technical schools. Competition starts at the local level in yearly meets. Students who finish first in their areas can go on to regional and national competitions.
The National Honor Society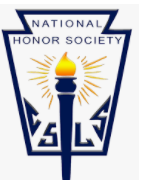 The National Honor Society is an organization promoting recognition for students with outstanding accomplishments in the areas of scholarship, character, leadership and service.
Student Council

The Student Council represents the voice of the students in the democratic management of student affairs at J.M. Wright Technical High School. It is the organization through which the administration, faculty and staff as well as the student body cooperate in addressing the concerns of the school.