Our Students Succeed Here
J.M. Wright Technical High School is located in Stamford, Connecticut. We have students from eight towns and enroll grades 9-12. We offer nine career technical education programs in addition to our academic courses.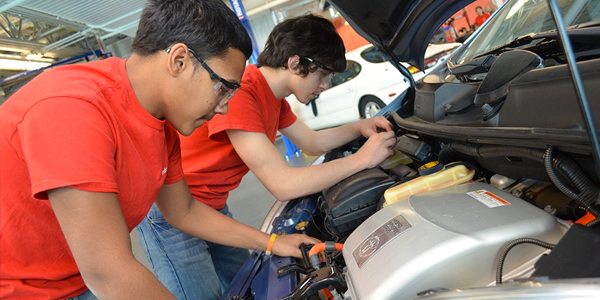 In order to succeed in today's job market, students need a solid foundation of academic and technical skills. J.M. Wright is an innovative high school with a technology-rich environment that prepares students for jobs of the future. The dual curriculum allows students to pursue academic college-bound courses, while also getting real-world experience.
College and employer expectations are constantly changing. J.M. Wright stays up to date on the latest industry standards and evolves our programs to meet those needs. With the newest technology and industry professionals, we help our students succeed in whichever path they choose.