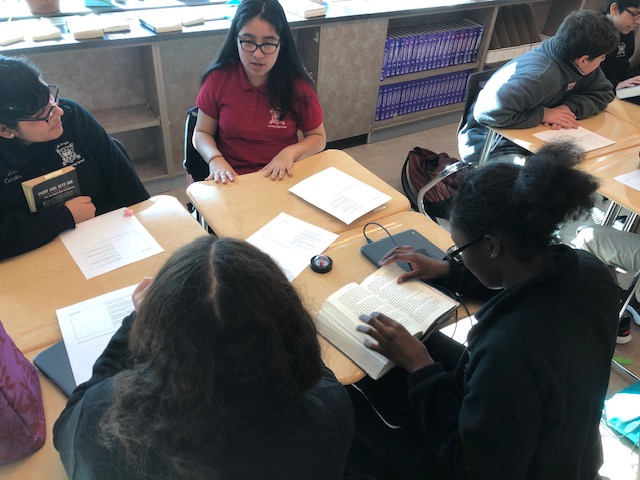 J.M. Wright Technical High School offers students a complete academic program leading to a high school diploma. Click on each academic area to learn more about the courses offered.
1:1 Digital Learning Environment
J.M. Wright Technical High School is a 1:1 learning environment that blends in-person, personalized teaching with online learning experiences for students.
Upon acceptance to the school, all students are issued a Chromebook and instructed in ways to navigate our Google Suite of applications. Google Classroom is the main hub for teachers to post assignments and instructional resources to support learning. A rich variety of educational technology also is in place to allow students to collaborate, create, and produce in digital environments. Upon graduation, Wright Tech students are both college and career ready.
Future Ready
From the personalized academic classrooms to the customized trade room suites, Wright Tech incorporates a blending of two worlds in one place. Students have the opportunity to learn in ways that resemble a traditional high school, and explore a trade, gaining hands-on, real-time experience. Integrating STEM – Science, Technology, Engineering, and Math – across these experiences is a core part of the daily experience for students. Collectively, Wright Tech is an active, engaging, and future-ready place to learn, giving students the broadest opportunities to be successful in the workplace or in the college and university environment.