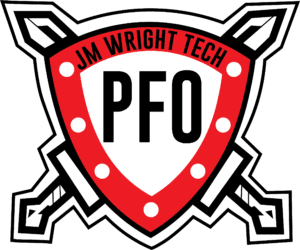 The Parent Faculty Organization (PFO) is an independent organization whose sole purpose is to offer support to J.M. Wright Tech students, teachers and school. Our mission is to foster a collaborative relationship between parents/families, students and teachers in order to enhance the students high school experience. We do this through social activities, school events, and hosting community events.
Each year the Parent Faculty Organization (PFO) sponsors a number of activities including fundraisers, trade events, student social activities, scholarships for college and trade-bound students, assistance to the teachers and the school.
Visit our PFO Website to learn how to join and be an active participant of the life of the school!