Course Information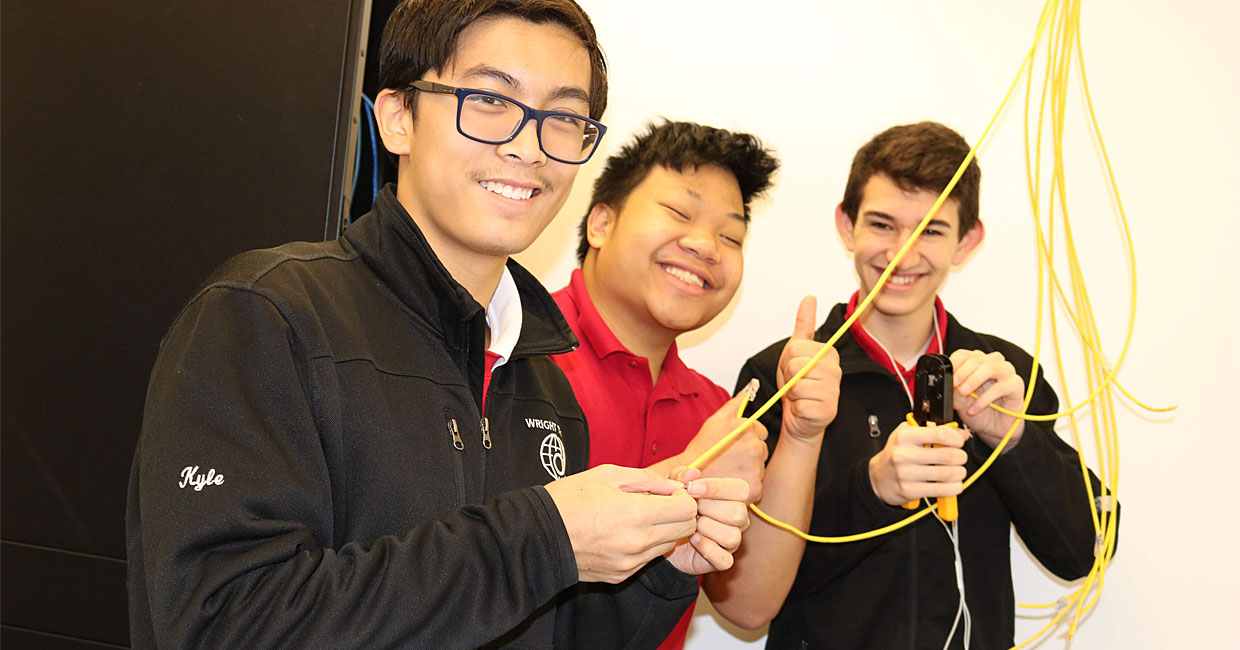 Connecticut Technical Education and Career System's Electrical course breakdown by grade. Each student is required to complete four years of a Career Technical Education program.
| Grade 9 | Grade 10 | Grade 11 | Grade 12 |
| --- | --- | --- | --- |
| 3 Credits | 3 Credits | 3 Credits | 3 Credits |
| Exploratory and Introduction to Electrical | Residential Wiring | Residential and Basic Commercial Wiring | Residential, Commercial and Industrial Wiring |
Course Descriptions*
Students successfully completing this course of study will be able to pursue a two- or a four-year degree in electrical engineering or other related fields. Students can obtain immediate employment in the electrical field, which include: residential, commercial or industrial wiring apprenticeship, low voltage cable TV, telephone, voice video and data wiring, computer Local Area Network (LAN) systems, fiber optics, surveillance/security systems, electrical sales representative, control room operator, electrical lineman, transportation signal installer, lighting specialty companies and wholesale supply representative.