APPLY TO J.M. WRIGHT TECHNICAL HIGH SCHOOL!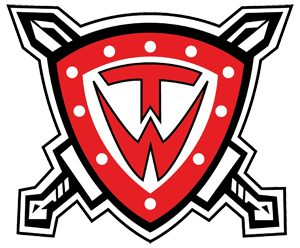 J.M. Wright Technical High School, part of the Connecticut Technical Education and Career System (CTECS), will give you a real-world advantage in a competitive job market and provide the academic skills needed for post-secondary education. Apply today, and take the first step to pursue a unique technical education!
HOW TO APPLY FOR THE 2022-23 SCHOOL YEAR
If you are currently in Grade 8 or Grade 9: Applications for the incoming class of 9th graders for fall 2022 are now open! Current grade 9 students who are interested in applying for grade 10 in fall 2022 can also apply. Only online applications will be accepted.  Applicants and their families are encouraged to apply on or by December 15, 2021, as that is the priority date for processing applicants for the first round of initial notices.
If you are having trouble completing the online application, or run into technical difficulties, please call the PowerSchool help desk at 866-434-6276. Or you can submit a help desk ticket for online assistance. If submitting a ticket for online assistance, enter "CTECS" in the District field, and select "Enrollment Family" in the drop down Product field.
HOW TO APPLY FOR A MID-YEAR TRANSFER IN GRADE 9
If you are currently in 9th grade, and are interested in applying for mid-year transfer to a technical high school this school year (2021-22), please contact the school counseling department where you are interested in attending for more information. Limited seats remain.
If you are currently in grade 10: We are no longer accepting applications for grade 10 transfers.

J.M. Wright Tech's Virtual Open House was November 10.
Wright Tech: The Old & The New
Take a tour of the
TRADE SHOPS
Wright Tech has to offer!
What's it like attending a 
TECHNICAL HIGH SCHOOL?
Learn more in this video! 
Hear from students about the
J.M. WRIGHT TECH EXPERIENCE!
Watch now!
LEARN MORE ABOUT OUR TRADES