College and Career Readiness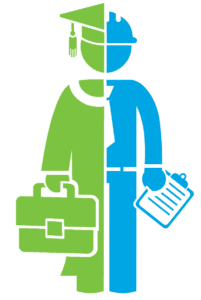 Beyond demonstrating mastery of core academic skills and knowledge in English Language Arts (ELA) and Mathematics, CTECS has identified target indicators as measures of career readiness and preparation. The target indicators represent a progression of career-related experiences and performances in subject areas over the course of a student's career in the CTECS.
College and career readiness means that a high school graduate has the ELA and Mathematics knowledge and skills necessary to qualify for and succeed in:
Entry-level, credit-bearing courses without the need for remedial course work; and
Post-secondary job training and/or education necessary for his/her chosen career pathway.
Getting students life ready